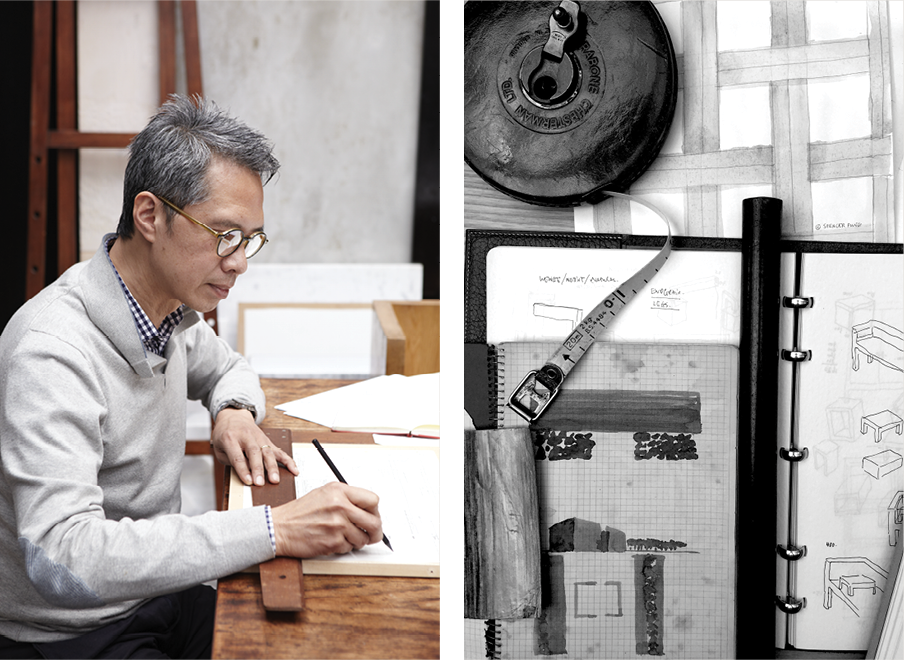 Spencer is a naturalist architect and artist.
He champions crafts in architecture, working with master artisans to combine ancient wisdom and local knowledge with cutting-edge technology. Sustainability and functionality are important, and he excels in attention to detail. Spencer designs elegant, memorable, contemporary buildings with soul.
His early training in woodwork, metalwork and technical drawing gave him an understanding of materials. Fine hand drawings explore surface and form, bringing sensuality and warmth to his designs. Space, light, views and orientation are key. He has a holistic approach to architecture, interiors, furniture and landscape.
A deep connection with nature and respect for the environment inspire Spencer to be resourceful and creative in repurposing existing materials. An interest in history drives him to embrace period details and turn limitations into features, blending old with new. He delights in the integrity of long-lasting, natural noble materials such as wood, metal, stone and marble.
Spencer's art responds to his concerns about climate change and the state of the environment. He focuses on the wild – trees, mountains, water, leaves and seeds, often in abstract expressions. He paints nature with nature, mixing his own materials from clay, soil, minerals and snow, lake or river water.
Spencer trained at Cambridge University and the AA, and founded Spencer Fung Architects in 1990. Projects include world-class hotels, spas, restaurants, retail spaces, work studios, barn conversions, homes, offices, yachts, private jets.  Clients include The Berkeley Hotel, The Royal Opera House, Netjets, Bamford and Daylesford Organic.